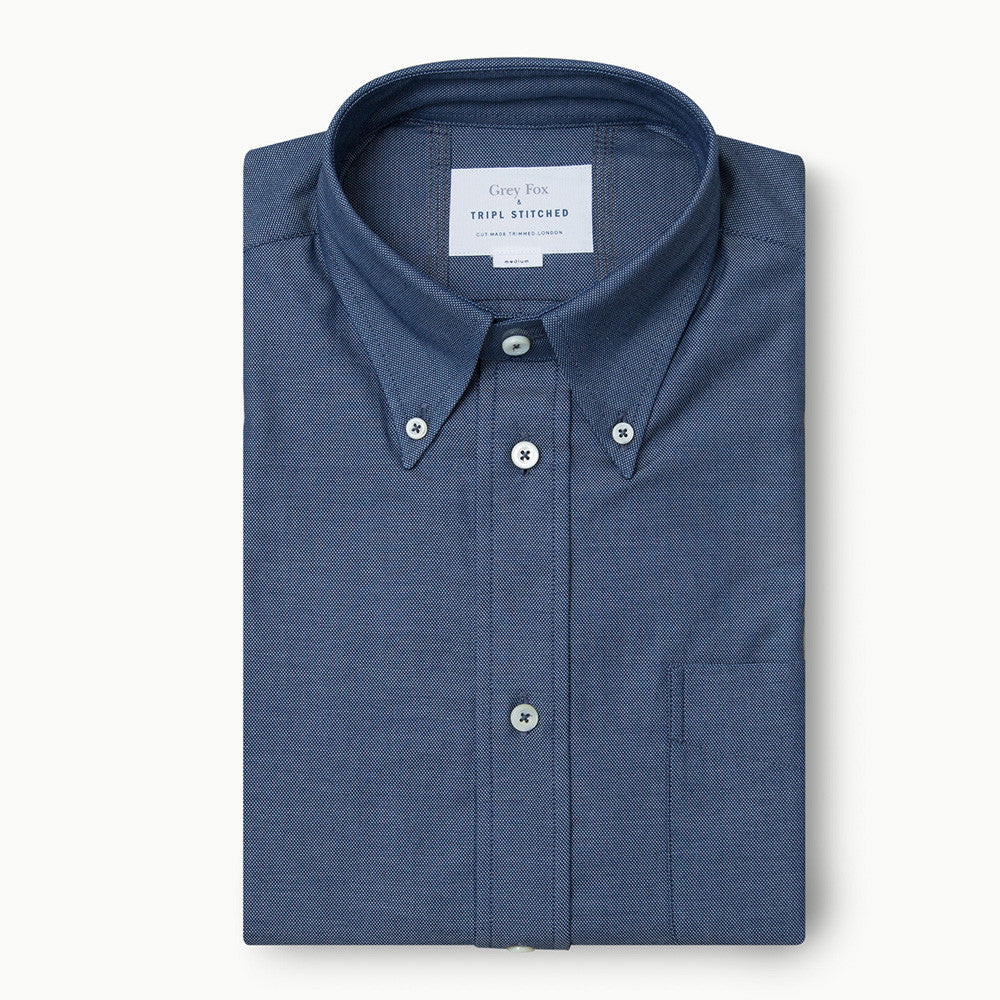 Italian 3 Finger Oxford Button Down
£60.00
This product is unavailable
Part of our exclusive collaboration with the Grey Fox, this is a classic three finger button down shirt in an Italian textured cloth with flat felled triple chain stitch side seams, curved back yoke and mother of pearl buttons. The back yoke has our signature triple stitch in grey.
The collar stand is higher than our usual button down so that the shirt can be worn with a tie.
100% cotton, 100% made in London.
Collar sizing:
XS 14" S / 14 1/2" M 15 1/2" / L 16 1/2" XL 17 1/2" / XXL 18 1/2"